Ever since I was a little girl, I've always been a dreamer. Whether it was dreaming of my future or day-dreaming about love or stories in my head, it has always been the root of my passion for writing; it's a chance for me to put these creative thoughts onto paper. Writing and reading has given me so much over the years.
I was a heavy reader as a kid, I probably read almost every book in our school library.
Difficult times during my childhood would be comforted by escaping into books. In high school, I got diverted a bit, but found myself soon taking out 4-5 books a week from the public library. This love for reading caused me to start writing my first book, "Talking to Boys" when I was just 15 years old. From there, I went on to write several others, and I can proudly say that I finished my first novel in the summer of 2012. My dream is to be published as a young adult author, so keep an eye out for those novels!
Magazines were another solace for me. The popular women's magazines, Cosmopolitan, Glamour, Seventeen, among others, hold a special place in my heart as they also provided me with advice to power through my young adult years. They also helped me discover my voice and set me up for a life-long dream to work as a magazine editor in New York City (that and Sex and the City, of course).
Over the past several years, beginning when I was 16, I've had the pleasure of working for several online magazines. I have contributed to College Gloss, an online women's magazine. I previously worked as a senior writer at The Twenty Life, and I have worked for UZURI Magazine since I was 16. In 2012, we released our first print issue which is currently available for sale. And for the past three years, I have worked as the Executive Editor and Health Director for Feather Magazine, run by our fabulous Editor-in-Chief, Brianti.
As for my university career, I have just finished my Bachelor's Degree in Public Relations. Through this, I have worked for the government and the Department of National Defence in both communications and public affairs. Please visit my LinkedIn page for more information.
Currently, I am contributing to several publications, including Elite Daily, The Richest, The Talko, Feather Magazine, among others. I am also now currently working as a full-time freelance writer (hire me!).
So I welcome you to join me on this journey to accomplishing my dreams. If
there is anything you would like to see, shoot me an email at sarahmkester@gmail.com and let me know!
If you want to hire me for writing/editing/public relations services (please do!) you can refer to my email, sarahmkester@gmail.com, as well.
Please take a moment to check out my articles on publications. (Note: my work with DND is unfortunately not available to the public).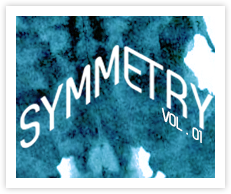 The Twenty Life: Senior Writer
College Gloss: Staff Writer
Symmetry Public Relations: Guest Writer